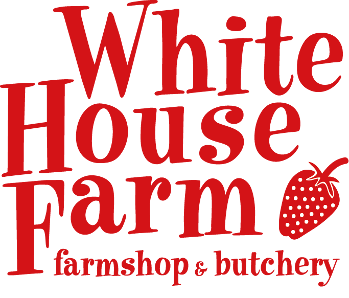 We will be holding three markets in December on 
Saturday 2nd, 9th and 16th December, 9-1pm.
Our story
To set the scene, we're a family farm, that goes back 150 years, meaning the soil here has been worked by many a men, woman, horse and today, machine. We've tried not to change things too much so you're guaranteed the true farm experience; the tools on the walls really were used on the farm once, the cafe is located in the old pig sty, the butcher in Dan the old blacksmith's shed and the cart in the farmshop has pulled bundles of barley for many moons on this very farm.

Believe it or not, the farmer Ollie, (who you'll see knocking around in his wellies!), spent 6 years in the Royal Marines before coming back to farm his family fruit farm on the edge of Norwich in 2013. He brought his new wife Charlotte and together they have turned the ancient 'veg shed' into an expanded PYO, Cafe, Farmshop and this year have added a new Butcher. They hired their first apprentice Tom Thompson to help with the fruit through the EDGE apprenticeship scheme, and turned the crumbling old cart shed into the farmshop and café you see today.

Some of you will have been picking here for donkeys' years with your grand children and all the family. We absolutely love your stories so keep them coming. You may even find yourselves in the old photos hung in the cafe. Others may be visiting us for the first time; if that's you, welcome and pat yourself on the back for discovering this well kept secret. The farm after all is situated a stone's throw from the city centre but yet as soon as you venture off Blue Boar Lane you feel you're in the heart of Norfolk countryside. Children can run free and enjoy the rural surroundings and really learn where their fruit and veg come from. (None of that supermarket nonsense, we have real trees that things grow on!) Follow the farm in all its colour on Facebook and Twitter and watch the developments for yourself.

If you want to hear a real Norfolk voice of the land, listen here to our 'Sparrow' talking about life in farming on the BBC before his retirement in 2015. It's a very special voice!



Timeline
1946 - Fruit farm all planned and planted by the late Geoff Buckingham.
1962 - Blackcurrants and later gooseberries grown on contract for Norfolk Fruit Growers (NFG) at Hoveton
1970 - Commercial prices were so bad, the WHF fields were thrown open for 'PYO' and it proved enormously popular so more fruit was planted. Gooseberries sold at 3p/LB.
From 1971, Strawberries, raspberries, black/white/red currants, blackberries, all grown for PYO. Also, a certain amount of Veg. Rhubarb, Sweetcorn, Runner beans, potatoes, onions, also Wallflowers.
1975 - Top fruit planted, apples for NFG, then plums, and pears.
2012 - Oliver leaves the marines to come and start fruit farming and his wife bakes her first cake!
2013 - Our first poly tunnel goes up and 'table top' strawberries go live.
2014 - The cart shed becomes the cafe and farmshop (we have walls for the first time!)
2015 - Our new butcher opens!
2016 - The pig sheds and redundant barns are done up to let as business units
2017 - The business units open to the public and WHF gets its first brown sign!