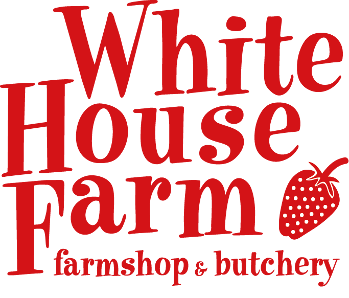 We will be holding three markets in December on 
Saturday 2nd, 9th and 16th December, 9-1pm.





Charlotte Gurney is looking forward to the family farm's annual Christmas market which takes place this month.
WHETHER YOU LIKE IT OR NOT, Christmas is almost upon us and we'll find ourselves wrapping and packing before we know it.
Our biggest weekend of the year, November 17 and 18, is finally here at White House Farm, on the outskirts of Norwich, as we host Norwich's biggest Christmas Market once again! Now in it's third year, and sure to cause the farmer lots of sleepless nights, our Christmas markets have gone from strength to strength almost entirely by word of mouth, which is a great compliment to the hard working team behind the event.
We will be hosting more than 100 stalls, some local, and some from far and wide, with foodie delights, local wines and beers, fudges, as well as
Christmas wreaths, crafts, charms, fabrics and knits, just to name a few!
The market is entirely under cover so we're good rain or shine - in fact, one year we had snow to truly get us in the mood. We have free parking, making it a 'must do' for all Norwich folk to get you in the Christmas spirit and, you never know, you might find yourself with all the treasures you need before December even creeps up on you!
It is also a fantastic moment to welcome any first timers to the farm (and they can see what they've been missing out on). The whole place comes alive like a European market, with so many retailers, big and small, all under one roof. You can also visit our permanent shops, including the gift shop, Beautifully Gifted, and the boutique dress agency, Lois Reloved, with an onsite personal stylist, Sarah, who is simply brilliant at helping you find the right garment for any occasion, at a fraction of the price of the High Street.
If relaxation and therapy are your thing, then why not take a peek at the gorgeous beauticians, in the Barn Beauty Rooms? Their festive vouchers are the perfect present for the person that has everything, but needs a bit of pampering. You can also book your Christmas hair appointment with the lovely girls at the Hair Boutique.
Most importantly, our butcher, Steve, will be showcasing his range of award winning sausages for all to taste and taking Christmas meat orders. Our turkey producer will also be with us, letting you sample our woodland-reared, free range Norfolk Bronze turkeys and you can meet the family behind the venture, too.
Finally, don't forget to cast your eye over our epic vegetable display, grown in Aylsham by the Brett family, and place your orders.






Charlotte Gurney of White House Farm, near Norwich, loves this fruit laden season but has half an eye on Christmas fun.
THE MOST GLORIOUS SUMMER IS DRAWING TO A CLOSE and we are encouraging our customers to gather up the last of our apples and pears, sun kissed and delicious, and ready for the winter ahead. The butcher has some exceptional pork and apple sausages, made with apples off the farm and local pork from our select suppliers.
Paul, at our cider shack, has had a bumper crop, and his Norfolk Raider cider is available in our shop. He has a wonderful range of flavours, but the Dolly Pink is still the farmer's favourite.
Our daughter, Olivia, received an overwhelming amount of love on social media as she watched the harvest at the farm, getting some very good waves and toot toots from the combine harvester! It always gives me such pleasure showing young minds how our bread is created. Norfolk is a fantastic county for helping you feel close to the farming community, no matter where you live. But nowhere celebrates the harvest season more than the Aylsham Show on Bank Holiday Monday, where we had a strong presence with our award winning sausages, cider and our veg team, Fresh Approach, all showcasing what grows in the fields in and around Aylsham.
We were proudly awarded the title of 'Best Food and Drink Retailer' from around the county, after so many years of entering. It's a great accolade and, as ever, a nod to our hard working team who have helped us grow and develop as fast as we have over the last five years.
But, looking forward, it is now full steam ahead for our famous Christmas Market where we have more than 100 stalls, some local, and some from far and wide, offering food and wine delights, as well as Christmas wreaths, crafts, charms, fabrics, and knits.
It is fast becoming known as Norwich's biggest Christmas Market, is under cover with free parking, and is not a date to be missed, so grab your friends and come and join us for the two day bumper weekend, on November 17 and 18. It's the perfect place for a spot of festive shopping.






Charlotte Gurney of White House Farm, on the edge of Norwich, is celebrating a new award - and looking forward to the Aylsham Show
DUBBED THE 'urban guide to the countryside', Muddy Stilettos, the popular lifestyle website, crowned White House Farm the Best Farmshop and Deli in Norfolk in their annual awards. To my amazement, they received more than 2000 votes in this category, as five farmshops in the county battled it out in a week of frantic keyboard tapping, as our wonderful customers showed their support.
All publicity is welcomed, but it is particularly humbling when our own regulars take the time to show their approval. It was real pat on the back to our team of bakers, butchers and farm shop staff who make WHF the charming place it is!
Other categories saw two of our fellow businesses as finalists. Voted as the coolest, quirkiest and simply most unmissable in their retrospective categories were: Lois Reloved, our women's fashion boutique, and the Barn Beauty Rooms, your go-to beauticians, firmly putting us on the map
as the destination for lunching ladies in and around Norwich!
It's a great milestone to have reached as a thriving group of businesses celebrate just over 18 months working together, creating the new Norwich hub that it is fast becoming.
I would never have believed we could make this sort of transformation in five years, but we've become a real family of businesses now and it's a lovely place to spend your day.






CHARLOTTE GURNEY OF WHITE HOUSE FARM ON THE EDGE OF THE CITY JUST LOVES SUMMER EATING - AND DRINKING!
ALARM BELLS were ringing last month as I stumbled across the most enormous grass snake on the farm and posted it on social media! It travelled across the network like wildfire, generating a whole host of reactions, from horror to admiration. But this beautiful creature was enjoying one of the first warm nights, basking in the evening sun and reminding me how important our al fresco living is. After all, we live in a green, lush
county and the warm weather doesn't hang about, as we well know!
Literally, as the temperature rises and the forecasts go live for the weekend ahead, our butchery counter goes a little bananas. Clearly, there is nothing more that the people of Norwich love than a good old fashioned BBQ. We have a lovely array of kebabs that we are told are second to none, with beautiful glazes meaning effortless food once you arrive home. Not to mention our beef burgers and award winning sausages which attract
customers from miles around.
It's hard to believe that we were leaning over the BBQ in hot competition this time last year as we fought our way to be the Battle of the Bangers winner. It was a very exciting win for us, firmly putting our sausages and farmshop on the map for the local shopper.
If meat isn't your thing (and we truly believe a halloumi and roasted veg kebab can also hit the spot), make sure you take a stroll around our Veg Shed. Having teamed up with local growers, the Brett family from Aylsham, we offer delicious fresh veg which goes beautifully on the BBQ. I let my hero from Jerusalem, Ottolenghi, inspire me as I create sumptuous veggie salads using all the fresh herbs we offer. To top it off, we have fresh
strawberries with cream from our local dairy, Norton's, for pud.
We are proud to stock local charcoal, meat and vegetables, almost all plastic free, helping us stand apart from our neighbouring supermarkets. Independent businesses are fortunate in that they can react quicker than the corporate giants, helping innocent customers reconnect with good, honest food, ethically sourced and produced with love.
Come and take a look at our summer sizzlers, talk to our knowledgeable and passionate butchers, call by the Veg Shed, treat yourself to locally-made chutneys, relishes and sauces, and you'll taste the best of Norfolk food.
Cherish those al fresco evenings and watch the sun go down with a glass of local gin - there are so many to choose from, too!






CHARLOTTE GURNEY OF WHITE HOUSE FARM NEAR NORWICH SETS THE SCENE FOR THEIR ANNUAL PLANT FAIR NEXT MONTH
IT ALMOST SEEMS we are waking from a wintry dream as our gardens peel themselves out of hibernation.You would not believe the farm was quite literally 'White' House Farm last month. We all endured our own trials and tribulations as we battled the 'Beast' that swept through the county.
So, it is with good cheer that we look ahead to a milder spring and the long awaited White House Farm Plant Fair on May 12 which is back by popular demand.
We're delighted to announce that we'll be joined once again by the Garden Party team from BBC Radio Norfolk when the enthusiastic Icelandic, Thordis Fridriksson will be back with her microphone and those colourful sartorial tastes!
The BBC will be live from the Plant Fair interviewing stall holders, customers and any four legged friends that happen to be passing.
Everyone is welcome to join the Q&A, as well as tap into the extensive horticultural knowledge of leading nurseries with their wide range of rare and interesting plants. It will be a unique event; with such a wealth of green fingered wisdom all in one place, as we talk about how to make the best of plants and colour in all our gardens, be they small or large, and how to keep the weeds at bay by using innovative ground cover plants.
You can enjoy independent stalls with violas, plants for shade, herbaceous perennials, shrubs, climbers, herbs and edible plants as well as plants from the cutting garden to decorate the house.
So come and have peek, and spruce up your garden ready for the barbecue season and some al fresco eating. Plus, we'll have sausage tasting in the butchery and the cafe will be buzzing with cakes and a variety of delicious goodies, thus making it the place to stop for lunch.






CHARLOTTE GURNEY OF WHITE HOUSE FARM NEAR NORWICH TELLS US ABOUT THE NEW VEG SHED AT THE FAMILY FARM
NEW YEAR, NEW REGIME and further promises to eat more tasty veg!
That's why at White House Farm, we are very excited to announce the launch of our 'veg shed' in the courtyard at the farm. Following great interest at our Christmas Market back in November, we have collaborated with our vegetable growers in Aylsham, the wonderful Brett family who have been growing veg since 1995.
They started out with a field, no tractor and a £5k loan from the bank manager, but now successfully farm around 40 acres. Twin brothers and Dad, Steve, man the day to day growing while sister Louise looks after the office and keeps us abreast of what should be on offer week to week.
It's normal in their family to expect 'meat and nine veg' on your plate, not two! Today, they grow and source much of the fruit sold in independent shops in and around the county. It's an exciting venture that sees two local families joining force; we believe it better connects our customers with where their vegetables are coming from each week.

Customers will be able to talk to the family behind the farming and really know more about what's in season and what's growing well. They will be launching their veg shed at this month's Farmers' Market on Saturday, February 17 in our courtyard. Regular customers can watch it going up from the comfort of the cafe.
Typically February would have been 'hungry month' in bygone years, with the winter crops drying out and the spring crop not yet ready, but fortunately that won't be the case at White House Farm.
We'll have the freshest cauliflowers, sprouting broccoli, cabbages, leeks, kale, cavolo nero and kalettes around!
As you know, we're passionate about connecting our regulars with the county's great producers, both in the butchery and across the shop, so this is a step closer - helping customers enjoy a great array of fresh veg as you would in markets on the continent. Besides, where else can you park for free and find such a range without going into the city? I think it's worth firing up the blender and committing to a healthier way of life and, as Hugh Fearnley Whittingstall says, that way there's less space for the less nutritious naughties after your main meal!
Customers attending the market will receive a 10 per cent voucher with their purchase to use on veg in March.






CHARLOTTE GURNEY IS FULL OF FESTIVE CHEER AS SHE LOOKS BACK AT QUITE A YEAR AT THE FAMILY FARM
CHRISTMAS TIME brings an extra aura of joviality to our farmshop and community at White House Farm. The team spirit is roaming through the different shops on the farm, the beautician, gift shop etc, and there was even a cheer for the farmer as he teetered at the top of his ladder putting up our slender Christmas tree. It was carefully chosen by three generations of Gurneys as we stood in the wood, looking up, wondering which one to go for, while Freekah the labrador bothered poor unsuspecting mice at the other end!
It is, of course, the moment we catch up with customers who haven't been in for a while and we hear their Christmas plans and where they're taking their prize Norfolk turkey from our butcher, to enjoy the family celebrations. Some make it to Lincoln, some to Leicestershire and the odd one to Corfu!
Wherever the end destination, our team of butchers wrap and pack each bird lovingly, carefully labelling them until their collection on Christmas Eve. It's community spirit at its finest and reminds me of the highlights of starting your own business and really knowing the people who shop with you from week to week. Likewise we'll be celebrating Christmas this month with our staff and it is the perfect moment to enjoy a glass or two and look back on the year that has passed and all our achievements.
Sometimes, with a young family and an ever evolving business, it is easy to gloss over these golden milestones and December is a good moment for reflection. I am delighted to say we have had many new joiners this year and, due to our bustling cafe, we always tend to be creating new opportunities.
Flashing back to the year of 2017, in January, we took the plunge and opened our converted farm units to shops and services. It was a great leap, asking other businesses to join our ride as we become one of Norwich's best destinations for retail and indulgence! Our hairdresser, beautician, gift shop, dance studio, ladies' clothing shop and children's nursery are all thriving one year on and it is wonderful to have them with us.
Our greatest achievement, and where we have most pride, was our win at Battle of the Bangers: the Norfolk Sausage competition which asks the public to vote for their favourite sausage/butcher. No one was more amazed than us when the result was read out on a hot June day and it was the accolade we needed to firmly put Steve, our butcher, on the map. He has already had a glowing career of his own, but it was certainly a morale
boost for Jack, our apprentice. Other highlights have included our brilliant Plant Fair, where BBC Norfolk Radio's The Garden Party broadcast live from the event, interviewing all the gardening enthusiasts that listened intently in our courtyard. There have been many farmers' markets, a bumper Christmas Market last month, and our CBeebies appearance on the BBC - certainly a highlight for the team!
We always strive to evolve and improve and have much planned for 2018, including a new menu. We've listened to feedback and hope we've created a special list of goodies to choose from, not to mention our daily array of cakes! We send goodwill to our customers, suppliers and beyond wishing everyone a very Happy Christmas and prosperous New Year!






Charlotte Gurney is more than a little chuffed this month, as White House Farm was crowned worthy winner of this year's Battle of the Bangers 2017, as voted for by the public
CAN YOU BELIEVE IT? Last month the family farm turned into the backdrop for the hit children's show, Down on the Farm, on CBeebies, as they filmed their autumn special. The programme makers invited in local schoolchildren to inspire them, and others up and down the country, about where really good fruit and veg comes from.
Yes, we had the JLS star and Strictly Come Dancing winner 'JB' at White House Farm! It was a dizzy moment for the team as he and the BBC crew ate lunch round the fire in our café.
We spent all day filming in some drizzly rain and even the farmer's wife became the presenter as she and the children whipped up a blackberry and apple pie - with all the ingredients naturally picked from the farm! If you missed it, be sure to tune into BBC iPlayer to find our show.
With fruit and veg on the mind, we've teamed up with our growers, Fresh Approach, the Brett family at Aylsham, for our Christmas market on November 18 and 19. Louise and her team will have their very own veg display for the first time at the farm, showcasing all their gorgeous produce.
We can assure you won't find fresher or more local as their prize winning sprouts, calabrese, and more will be on show for you to see.
This year, for the first time, we'll be giving our customers the chance to preorder their vegetables to be sure they'll be picked/cut specially for them on their chosen pick up date.
We strive to offer transparency in everything we do; from where we source our meat, to shouldering our local dairy ensuring each coffee is made with the freshest local milk, and now for the first time, the chance to let our growers know when to cut your Christmas sprout stalk.
We're passionate about what we do - about our growers and our produce. We want to engage each and every customer in the farm to fork journey - all within the fine county of Norfolk.
So do come and join the hive of activity at our Christmas market. We'll be hosting a fantastic range of festive goodies with more than 50 food and craft stalls, selling everything from chutneys to cheese. Remember to look out for Louise from Fresh Approach who will hand you a vegetable tick list ready for December 25.
Add in the chance to create your own personalised hamper, order your turkey and enjoy a glass or two of mulled wine and, Christmas Market - November 18 and 19. Farmers' Market - December 16. Entry and parking is well, we simply can't wait to get Christmas started!






Charlotte Gurney is getting us in the mood for the festive period by telling us about her family farm's Christmas Market next month
IT'S NOW OFFICIALLY the countdown to our third Christmas market on November 18 and 19, which someone recently coined the 'Norwich Christmas
Market'!
We've been inundated with entries for stalls this year, the fever having really caught on after two previous brilliant Parisian-style markets, all under one enormous marquee in our grounds.
We have 50 plus stalls including the familiar foodie ones which are with us every month at our farmers' markets as well as wines, whiskies, stocking fillers and homemade one-off trinkets.
It should go with a bang as we can accommodate hundreds of cars over the weekend, with drivers accessing us from the new road, off the Wroxham Road.
We have the addition of the new shops at the farm this year, including the glorious gift shop, Beautifully Gifted, amongst others, making it the perfect backdrop to a showstopper event.
It's also a good moment to visit our butchery counter. We'll be offering our customers the very finest turkeys from Great Grove Poultry, near Attleborough, once again. The family farm rears birds free in a woodland to ensure they can scratch and rootle at their will until their fateful day arrives. Please do get your Christmas butchery orders in, in advance, to guarantee your best meat package.
As well as all this excitement, we'll also be showcasing our hampers, where we can put together any selection of WHF (White House Farm) gifts. We will pack, wrap and ribbon each one to get you in tip top condition for Christmas - and save you lots of time, too.
So come and join us on November 18 and 19. Sip a mulled wine and you'll soon feel full of festive cheer, especially if you've found just the thing for your tricky mother-in-law!






Educating children about where fruit and veg comes from is all part of my job, says Charlotte Gurney of White House Farm near Norwich
AS YOU MAY well be aware, back in June and in the heat of the sun, we won the prestigious Battle of the Bangers competition in Norwich, as voted for by the public!
Never having entered this (or any other) competition in the past, we were quite literally blown away by the accolade. As we stood in the sweltering heat, barbecuing away, and feeding the 6500 Norwich folk who had piled out in their masses to enjoy Fathers' Day, we could never have expected such a result. Competition was fierce, with some seriously professional looking butchers wearing all the gear. I thought I might have seen a raised eyebrow when we turned up with a Land Rover, trailer and not a bit of fancy branding. But ultimately, and quite rightly, it was all about flavour, and all Norwich Food and Drink Festival organisers asked was that you shut your eyes and enjoy the meaty flavours and vote in order of preference.
We had them all: the 'you've got my vote' to the indecisive types coming back time again to eat as many tasters as they could - whatever it took to get their vote. Stevie Wonder, our butcher, nearly melted in the heat of it all, and his wife and children kindly helped out. Even the lovely Lilly from the shop did her bit!
The farmer, of course, was roped in once again and no end of our wonderful customers passed by with the odd ice cream and words of encouragement. As ever, the community vibe rocked Norwich and it was a foodie event like no other. We even had the Town Crier on the end of a banger at one point! Since then, new customers have been down to suss us out and see what all the hype is about. Jack Attack, our hard grafting, young apprentice, has gone from zero to hero on the journey with us and it's been a great boost to morale in the White House Farm camp. So, as we look to pack those barbecues away (dare I say it), at least there's always the Sunday morning fry up to look forward to!
A top result, I am sure you'll agree, but thank you, as ever, to our old and new customers alike - as we said on the day: 'every vote counts!'






Charlotte Gurney looks back over the past 50 years at the family farm as the fruit picking season takes hold
AFTER MORE THAN 50 years of accessing the farm from Blue Boar Lane on the north east side of Norwich, this month sees the arrival of an altogether new route. It's all thanks to a new housing development behind Tesco, meaning that we'll now have a smooth new road, almost entirely for our customers, linking us neatly to both the Salhouse and Wroxham Roads.

For the next couple of months, you'll need to come off the Park and Ride roundabout on the Wroxham Road and whizz in over a couple of roundabouts, via a host of official WHF signs. No more bumps, dusty cars, or noisy diggers chewing up the road - hurrah I hear you all say!

It's incredible looking back at old photos of the farm back in the day, images that so many of our customers will remember and relate to. Back in the 70s, PYO was all the rage, with chest freezers being the start of the white goods trend. It was a family activity to grab any vessel and venture down to White House Farm to ensure there would be plenty of frozen berries to fish out once winter arrived, keeping those summer memories alive. But in truth, PYO was a fortunate accident and leap of faith for the Gurney family; after years of commercial fruit growing for the Wroxham Fruit Growers, some of whose boxes prop up our farmshop displays to this day, supply chains changed and the family found themselves with hundreds of blackcurrants and no buyers.

Some quick thinking led to the gates being opened almost over night to the public, with a note 'Pick Your Own' being stuck up on Blue Boar Lane. And so the advocate of PYO came about as hoards of pickers showed their enthusiasm to pick, starting us on the journey that got us to the farmshop destination you see today.

You'll have noticed all the new shops, and this month, we see the latest arrival in the form of a children's nursery. Once Upon a Time, an established Norwich business owned by John and Julie Banbury, open their fourth nursery on the farm. We're delighted to have them with us - another member of the family and they are a firm reminder of how far the farm has come in 50 years.

Evolving with the times has been key to our survival and while PYO has its challenges, we'll still be welcoming pickers once again this summer. White House Farm stages regular monthly farmers' markets. Over the summer, they are on July 15 & August 19.





Read the full article here.



White House Farm is gearing up to take part in the annual Battle of the Bangers contest in Norwich this month, as Charlotte Gurney reports
IT'S THE MONTH all eager butchers in Norfolk have awaited and anticipation has reached fever pitch at White House Farm. Of course, it's Battle of the Bangers on June 18 when the great people of Norwich, naturally all sausage connoisseurs, take to the streets of their city to decide who officially has the best banger in town.

With Archers off the hot spot having won in flying style last year, as a recent newbie to this world, we thought we'd take to the stage and will be there, proud as punch, offering up our best sausage for tasting.

We will have all sorts of flavours for sale, but the sausage with the secret recipe will be free for tasting all day, and all we ask in return is that you judge ours the best! (Of course, you'll make a fair assessment having tasted each and every one by which time you're sure not to need tea on Sunday evening).

So just a little bit about what goes into our sausages before you come and see us at work. If you've already visited the farm off Blue Boar Lane, you'll know we buy all our meat in whole beasties locally and break them down on site, the good old fashioned way, ensuring each sausage is lovingly made and prepared by hand (as you can watch in the video on our website).

That means, hand on heart, no nonsense, no whizzy machines, just good old fashioned butchery as it should be. Believe it or not, we're one of the last to prepare sausages in such a laborious way but this is the joy and advantage of being a relatively small enterprise.

We employ one star, our lead butcher by the name of Stevie Wonder, who has years of experience both on the high street and in farm shops, most recently at Groveland, near Cromer. Put simply: what he doesn't know about butchery isn't worth knowing. He's been with us since we opened the butchery two years ago when, having only ever sold fruit, we saw the opportunity to complement the barbecue season with a delicious range of goodies, all prepped and marinated so all you have to do is fire up your barbie and put the beer on ice!

Then, more recently, we took on an apprentice, Jack Attack, to learn the art of butchery from silver haired Steve. Together they make a mean team and have taken the farm from strength to strength, pulling in meat eaters from miles around, some of whom have loyally followed Steve about through his career vowing not to go anywhere else! It's been a great journey and they are a credit to us.

But don't take our word for it, come and check it out for yourself outside the Forum in Norwich later this month. Every vote counts, so bring your four legged friend for a mouthful, too.